Overview
Let's jot down the score for the season. Check the link below for impressions of the previous season:
Street Match Rank S
During the Fresh Season, I was pretty much playing other games, so my rank remains at S.
This season, I've been using the Screw Slosher and made it to "Expert 5". I'm thinking of using the Sharp Marker Neo from the next season. I'd like to become proficient at it.
Today's Outfit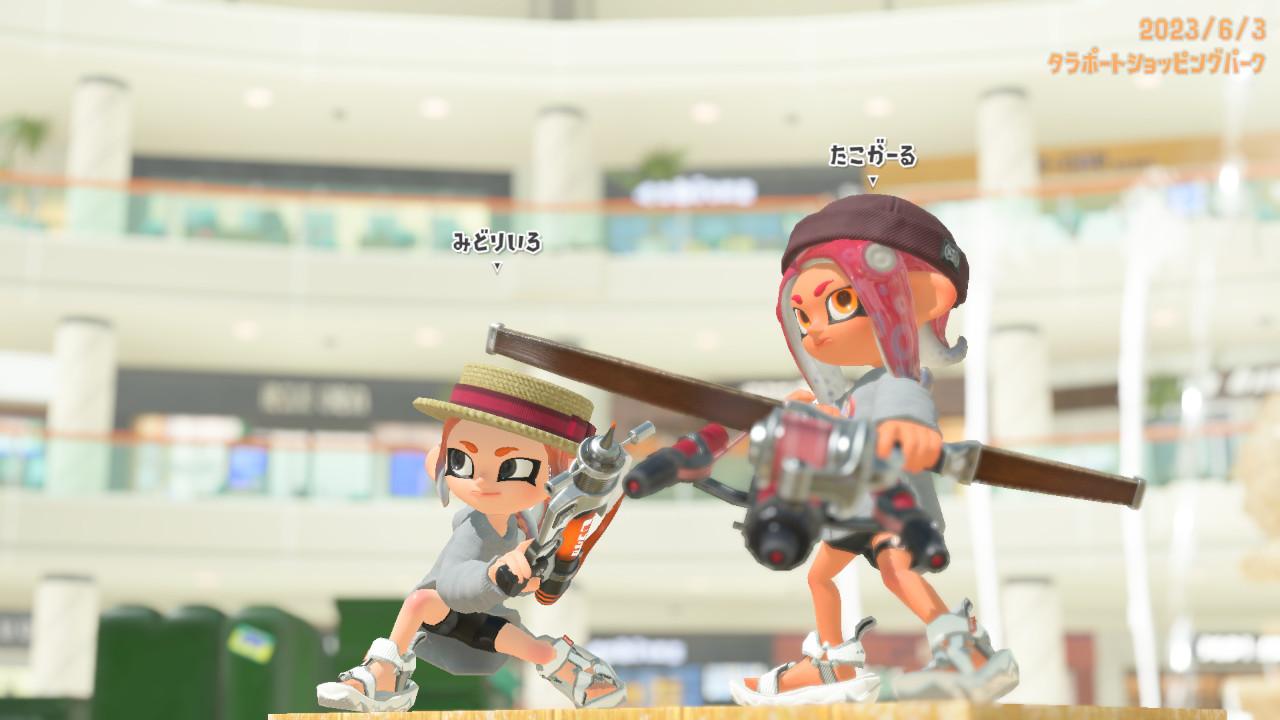 Hotax Squid Can
Clear Gelces Claymanas Sweat
Sigleni Delta Strap Snow
Green: "Hmm, our little octopus is still so cute as always."
Roommate: "Girls who wear long sleeves in the summer are sick, you know." (This is just a personal opinion)